UK Manufacturer
ESD are proud to be a UK Contract Electronics Manufacturer offering customers a variety of assembly levels to full build electronic assembly.  As a UK Manufacturer ESD do not sub-contract services or assembly to other countries. Indeed, most of our sourcing is from within the UK
Flexible Production Facility
ESD pride ourselves on our ability to cater for more complex or higher quantity assemblies through maintaining a flexible layout on site. This enables us to setup manufacturing cells to suit different products needs at short notice. To find out more about us you can contact us here.
Final Assembly
Here at ESD we know that the term 'Final Assembly' has a different meaning for each and every one of our customers. As such please discuss what your requirements are. We can dispatch products after any production stage, at customer request. For example after surface mount is complete, or perhaps a partial build. We can also completely build and test products and pack ready for dispatch.
Hand Assembly
Automatic machine fitting of components is not always possible. For example, some components are too heavy or awkward, indeed not all are available in production packaging. Our skilled operatives hand fit these items, and then inspect each assembly to ensure that customer specification is met.
" ESD assembly experts helped me through the entire process of our build. The quality was superb and all timescales were not only met but exceeded, I recommend ESD to anybody who is after a quality and positive service. "
Inspection
Each surface mount assembly is inspected using AOI (Automatic Optical Inspection) equipment. This inspection includes the component location, type, value and also it's orientation.
At ESD each inspection is carried out by our team of experienced professionals who aim to ensure that all products exceed customer expectations upon dispatch. Once each build passes the highest form of inspection it next moves to our testing or final assembly team for a final check.
Box Assembly
ESD offer a full build electronic assembly service, putting the electronics into it's final housing prior to dispatch. This removes the hassle and overheads of final assembly from you while providing customer-ready stock for your shelf.
ESD are also happy to carry out a final working test prior to dispatch.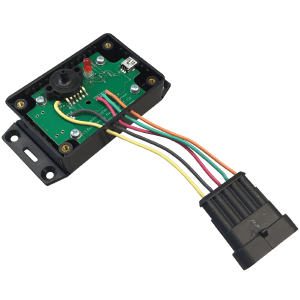 Test
Upon request ESD test the final electronic assembly to your specification. We use our own test equipment for many products, however for more complex test procedures we use bespoke equipment. Please get in touch if you'd like us to build test equipment to suit your product's individual test requirements.
Quality Assurance
Essential Services and Distribution Ltd (ESD Ltd) hold certification to ISO9001:2015 for the Assembly and Distribution of Printed Circuit Boards and Associated Products.
Download our ISO9001:2015 certificate.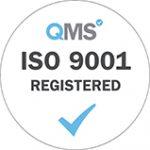 BUSINESS SECTORS WE DEAL IN
Here are examples of some of the industries and applications that you'll find ESD products worldwide.