ESD Are Proud To Be UK Manufacturers of PCB Assemblies.
We Are ISO9001:2015 Accredited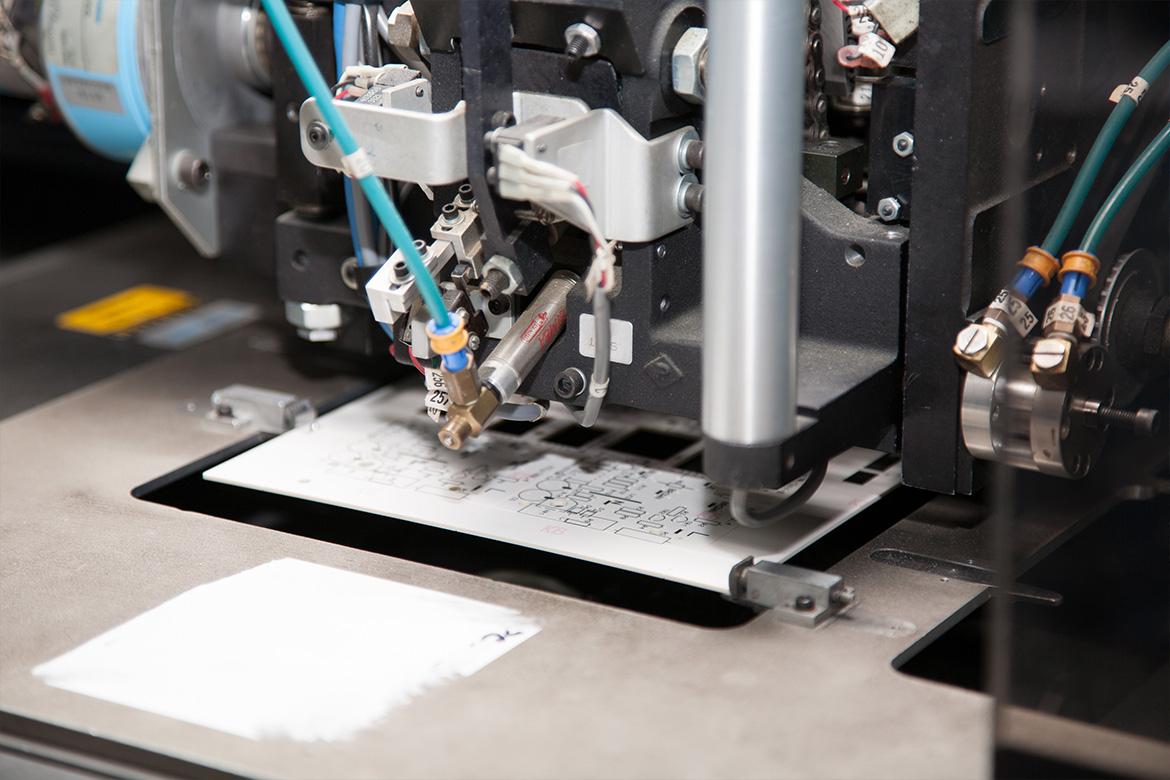 Who We Are
ESD -UK PCB Assembly Specialist is based in Stourbridge, West Midlands. Our production flexibility enables us to offer complete or partial electronic assembly to meet our customer's business requirements.
Customer Supplied Stock
Our team also populates pcbs using customer free-issued  production-packaged components. These are processed with the same care as our own stock, then any unused components are returned with the completed goods.
Transport Links
ESD and our site is owned by our Managing Director. Our location is idea for easy access to transport links.
We are conveniently located for local and national road transport, just 20 minutes drive from Junctions 3 and 4 on the M5.
Stourbridge also has it's own railway station. If you choose to visit us by Train, we'll be delighted to collect and return you to the station.
ESD shares a boundary with the Stourbridge Canal with links to both the Staffs & Worcester Canal and the Birmingham Canal. So far we haven't had any visitors use the canal – but the option is there!
Our History
Paul Winter (Managing Director) worked for major electronic distribution companies over several years until many of these types of company closed their UK offices in the late 1990s.
Subsequently Paul established Essential Services and Distribution in 1999 to ensure that his loyal customers' needs were met. Initially he concentrated on sourcing electronic components, computer hardware and also ancillaries. Soon customers started to ask for more from him.
Paul re-affirmed his dedication to meeting his customers' needs by offering them sub-contract PCB assembly in 2002. Essential Services and Distribution then became a limited company, trading as 'ESD Ltd'.
ESD continues to evolve to meet our customer requirements whilst our hard-working team works to provide customers both old and new with cost effective services.
We retain original customers from the 1990's to this day. Many customers have been with us over 10 years.
Here at ESD we are proud to be a UK PCB Assembly Specialist, based in the West Midlands.
---
Timeline
TODAY
GETTING TO KNOW ESD
We are a customer-focused company. We love to discuss how ESD can best support You and Your business, so please do get in touch.
2019
ESD Acquires Wiring Loom Company
ESD buy Integrated Technology Ltd. This expansion is to enable ESD to broaden the products and services that we can offer. These include UL approved Wire Looms and Electronic Product Design.
2018
EXPANSION
Once more customer needs drive change at ESD. Customer requirements for high volume surface mount production leads to the purchase of a new production line. This is installed at a second facility on-site in Stourbridge. This facility competes with off-shore assembly.
2014
NEW IMPROVED PREMISES
ESD move into a much larger premises in 2014. We now have room to expand, a better location and can offer greater flexibility to meet customer requirements. More parking spaces make visiting us easier too!
2010
ISO 90001
ESD work hard and gain accreditation to ISO9001:2008. (Now accredited to ISO9001:2015). Our certificate is on our downloads page.
2008
NEW HEADQUARTERS
ESD continue to grow, employing more staff and needing more space. A large premises with both production and office space is found in Netherton. We expand the production facilities through the purchase of more machines to meet our growing customer demand.
2002
ESD BECOMES A LIMITED COMPANY
In May 2002 Essential Services and Distribution becomes a limited company. Trading as ESD Ltd.
2001
GOING IN TO PRODUCTION
Customers request more services from Paul, so his wife Linda joined him at ESD to assemble prototypes and small quantity batches. A small production line was purchased, enabling ESD to offer sub contract electronic assembly.
1999
OUR MANAGING DIRECTOR
Paul worked as a sales rep for a large electronics distribution company, and was the person that customers relied on for help. That business was sold as lot of electronics distributors moved out of the UK. Paul's biggest customer approached him asking for help with procurement. Happy to help, Paul set up ESD to source computer consumables and components.
It all started with a customer request. What can ESD, PCB Assembly Specialist, do for you?